This was the first geometric sculpture and dreamweaver at this large scale that I have made. I want to create more projects like this, so I'm posting some updated images, and hopefully people can get an idea of the scale and awesomeness. I would love to create spaces like this for parks, playgrounds, backyards and wherever else they may find homes. This dreamweaver is so fun to climb and chill in, although you've got to share space with kiwis these days, I hope that's okay. . .
Here's me standing atop the Stellated Dodecahedron frame before the dreamweaver was made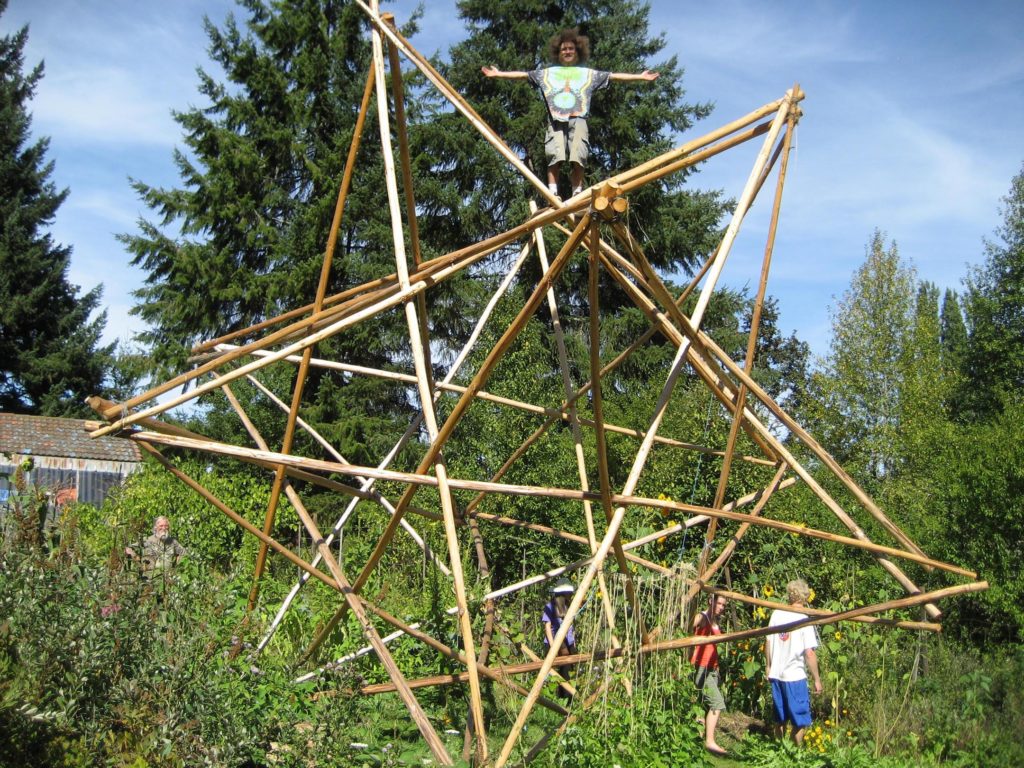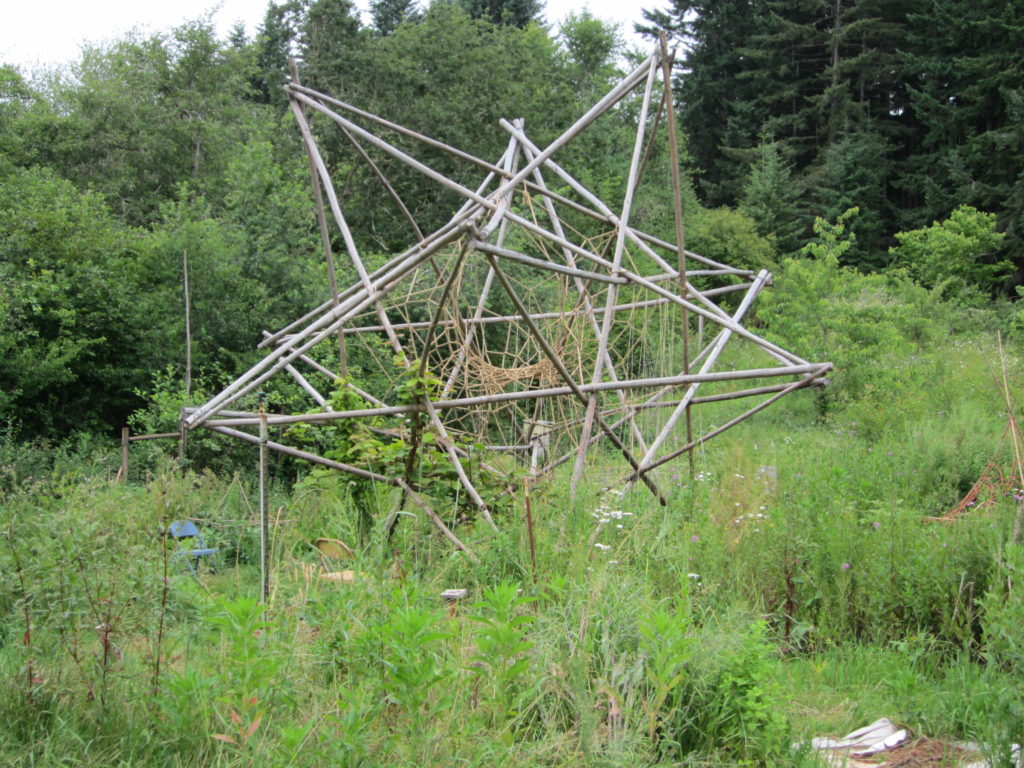 Here's looking down from the top. Three sides curve downwards, and three curve upwards and can be lounged in like a hammock.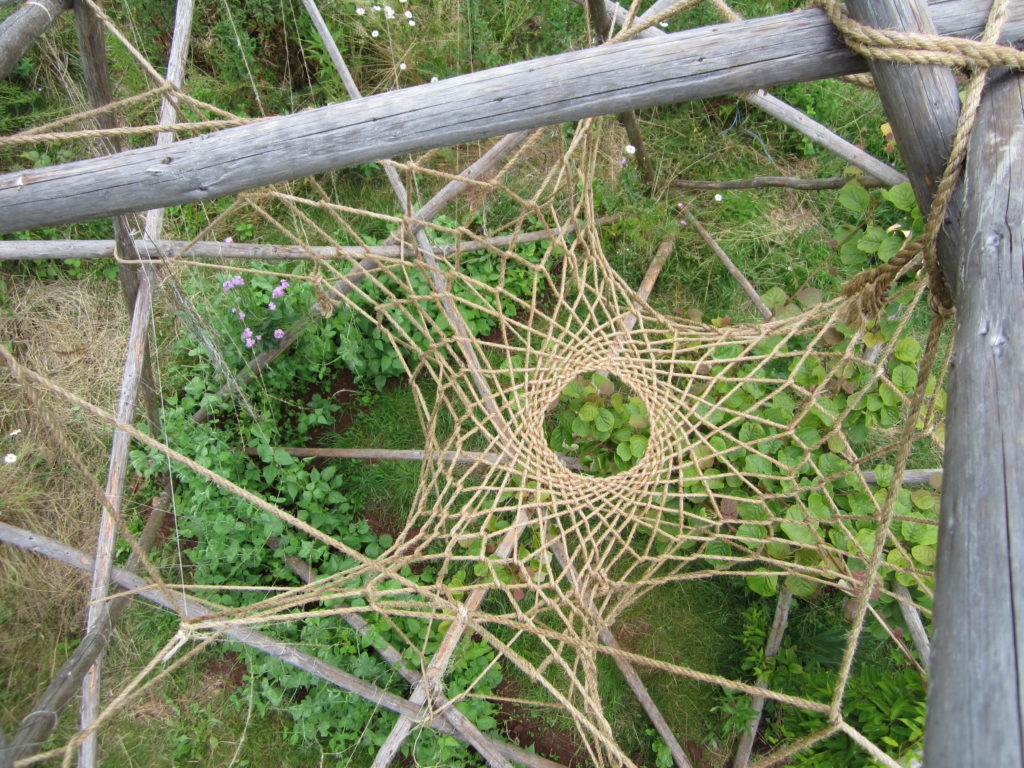 And looking skyward. . .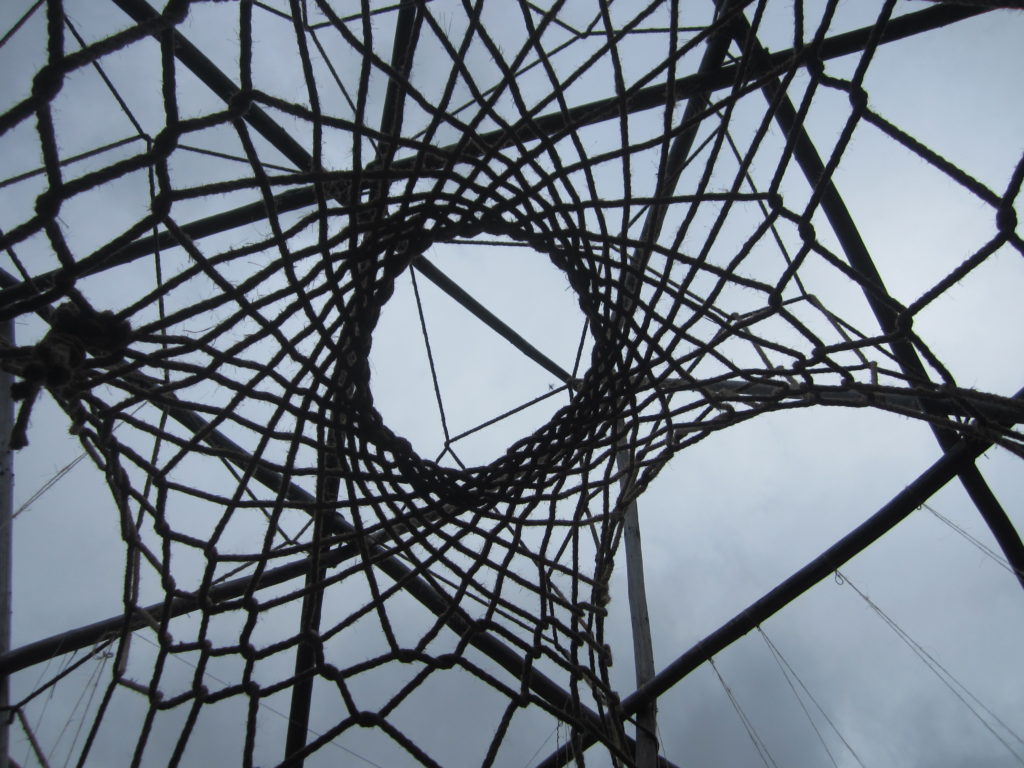 Growing with the kiwis, peas, zinnias and everything else in the garden. . .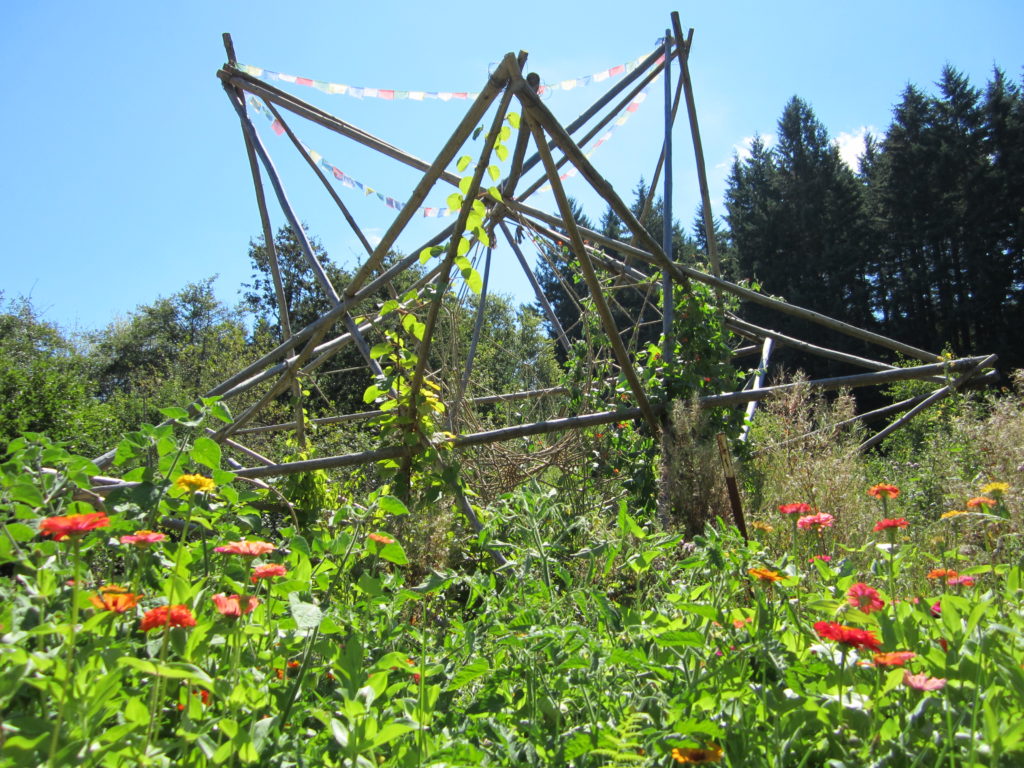 Anybody else want something like this in their garden, or wherever!? Let's talk. . .